All dogs are different. Therefore, the best dog fencing for you and your pet may not be the same for your neighbor and their pet. There are many types of dog fence ideas. So choosing one type to fit so many kinds of dogs is nearly impossible.
However, for the sake of this article, I will try to list what I think is the best overall dog fence and provide the reasons that lead me to my decision. I excluded any type of portable dog fence from this article.
I'll also give my choice for dog fence runner up. You'll be surprised to know that they are two totally different styles and designs of dog fences. Over my 27 year career, I've learned that pet owners have different dog fence ideas when it comes to their dog fence.
Of course pet containment is the main requirement. Keeping your dog safe while allowing it to safely run free. That goes without saying. However, the second requirement falls into one of two categories.
Privacy or transparency. Dog owners either want their pets to be able to see out of the fence or they don't want them to see out at all.
So below is a list of dog fence ideas covering many types, sizes and breeds of dogs.
Best overall Dog Fence
Choosing the best dog fence wasn't easy. Many items had to be taken into consideration. Cost, maintenance and overall look where just some of them.
For my top choice in a dog fence, the fencing had to safely contain most sizes of dogs. It had to blend in well with most types of residential yard settings and home styles.
It also had to be a fence installation that a homeowner association would generally approve. And while cost was an important consideration, I felt that a dog fence that provided value was more important.
Not only the value it would bring the you as the current homeowner, but also how it would help in the resale value of your home. My top choice for best dog fence………………...Aluminum Fence!!!
Winner: Ornamental Aluminum Dog Fence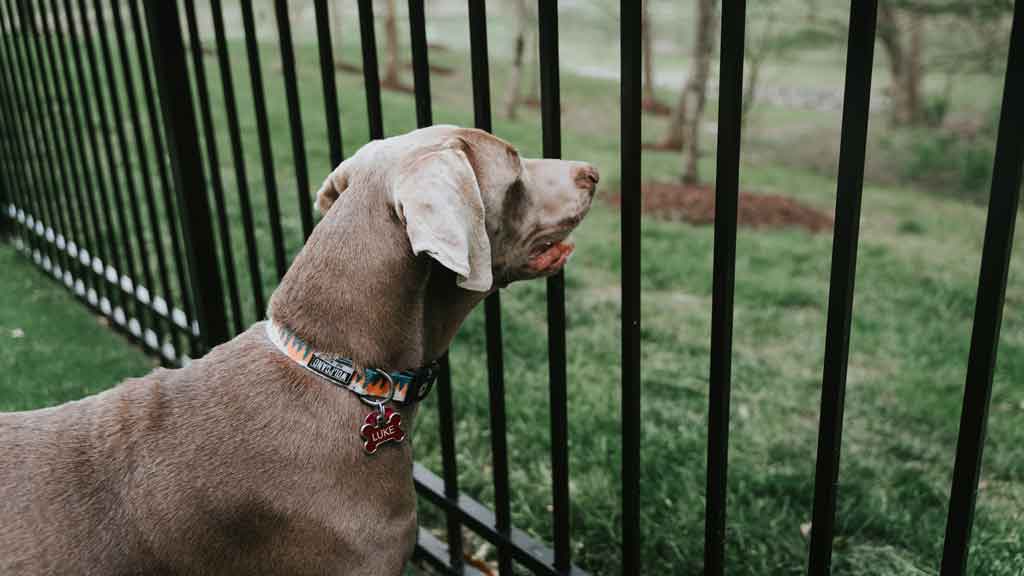 I chose ornamental aluminum fencing for many reasons. Aluminum metal fence is s classy, good looking fence. They fit will in any landscape.
It doesn't matter if you live in a hundred year old home made from brick and stone or a new home with vinyl siding and windows. Aluminum dog fence looks good in any yard, no matter the setting.
They have lifetime warranties. As a result, the dog fencing will do its job for decades to comes. Providing secure peace of mind for the homeowner and turning your yard int a safe and secure play area for your dog.
They come in many different styles and colors. Therefore, providing countless choices and options to accommodate all shapes and sizes of dogs. Not to mention personal taste and style.
Aluminum fence is one of the most recommended dog fences allowed by homeowners associations. Important for those pet owners who live in a development or community governed by a HOA.
All of these reasons combined is the reason I chose aluminum fence for my top choice for best dog fence.
Runner-up: Vinyl Privacy Fence
My second choice for best dog fencing is vinyl privacy fence. Obviously, this is a totally different style of fence than ornamental aluminum fence.
One style of fence is very open and transparent. Therefore, allowing your pet to clearly see through. The other style of fence provides zero visibility. As a result, a dog will not be able to see anything beyond the permitter of the fence.
Just like aluminum fence, Vinyl fencing has lifetime warranties and requires little to no maintenance. It is also very safe for pets. Having no sharp edges or corners.
Most are white in color and completely solid. However, color options are available. Furthermore, some fence styles have upper portions of the fence with decorative accents or headers. This changes up the look and design of the fence.
Because vinyl privacy fence is completely solid, it securely contains dogs of every breed and size. So there is no need to worry about smaller dogs getting out.
Just like aluminum, vinyl dog fence is also highly approved in many HOA's. However, you may have height restrictions that limit the overall height of your vinyl dog fence.
Not to worry though. Vinyl privacy fence styles come in heights from 4′ tall to 8′ tall. Offering the right height for your dog fence.
Best Fencing for Small Dogs
Small dogs are the most challenging pets to keep contained. As a result of their size, a really small dog is able to squeeze through small spaces.
Therefore, a small dog fence must have little to no gaps or spaces in it. Furthermore, dog fences for smaller dogs must be installed very close to the ground. Preventing small dogs from getting under the fence.
My choice for best dog fencing for a small dog is a split rail dog fence. Split rail fencing comes in 2 rail or 3 rail versions. Or 36″ tall and 48″ tall.
The addition of wire mesh prevents dogs from squeezing between the horizontal rails. Not only that, the wire mesh sits on the ground. Therefore, eliminating any large gaps or spaces that would allow a small dog to escape.
Different mesh sizes are available to contain even the smallest of dogs. No climb fence has smaller 2×4″ spacing. Wire mesh can be added to existing split rail fences making them pet safe and puppy proof.
Make sure to install the mesh on the inside of the split rail framework when used for a small dog fence. When installed on the outside, some dogs learn to climb the rails like a ladder.
Best Fencing for Big Dogs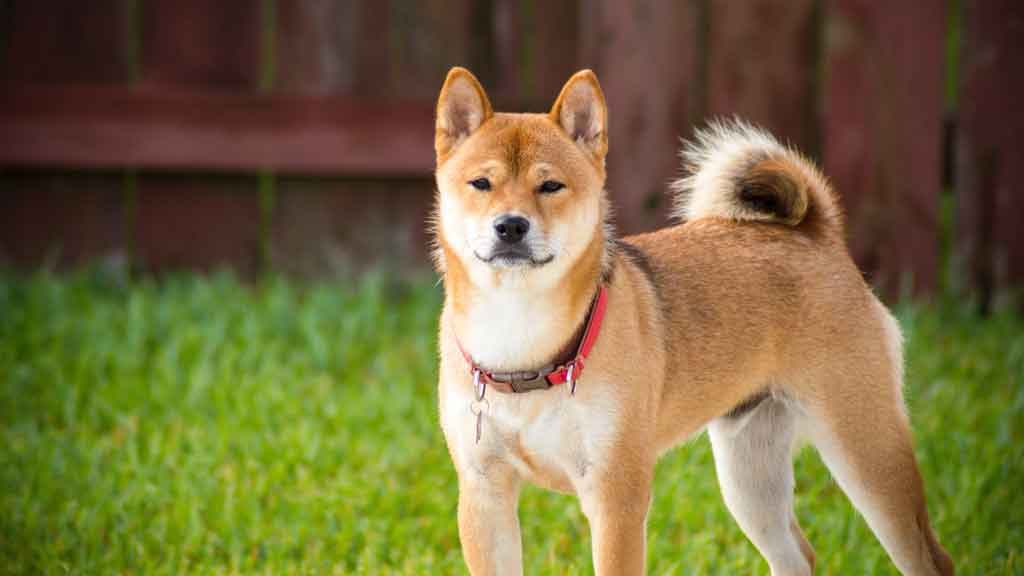 The challenge with containing large dogs is the height of the fence. Shorter dog fences are easier for a large dog to jump or climb over. Therefore, I recommend a solid wood privacy dog fence for large dogs.
Wood privacy dog fence styles range from solid board, board on board and shadow box fence styles. Custom styles are also available.
Taller heights are 6′ to 8′ tall. Making it very difficult for most dogs to climb.
Wood fence should not make contact with the ground. Doing so may result in the wood wicking up ground moisture or water. Therefore, promoting rotting or decaying of the lumber.
Because wood fencing must be raised off the ground a few inches, they are perfect for large dogs. Only requiring a couple of inches of space from the ground, a large dog will not be able to squeeze under a wood dog fence.
Best Dog Fencing for Large Yards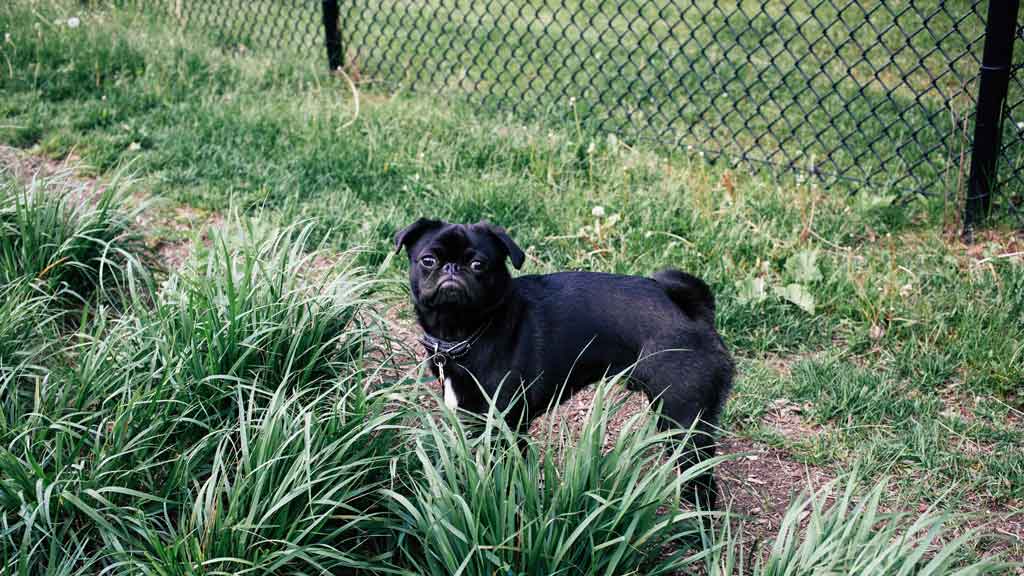 Large yards require lots of dog fencing. As a result, the cost of installing a dog fence in a larger yard could cost you tens of thousands of dollars.
Therefore, I wanted to suggest dog fence ideas that are affordable. Chain link fence is still one of the most affordable types of dog fences.
Darker color options of green, black and brown help chain link fences blend in better in residential settings. Furthermore, they help take away the commercial look associated with chain link fence.
Chain link dog fence is available in many heights. 3′ tall is the lowest. Taller heights are available. Increasing in height by 1′ increments.
Chain link dig fence allows for maximum visibility for your pet. As a result, it also blends in well. Especially in wooded lots.
One thing to point out is that some dogs do learn to climb chain link fence. Using the holes in the fence as footholds when climbing.
Best Dog Fencing for Small Yards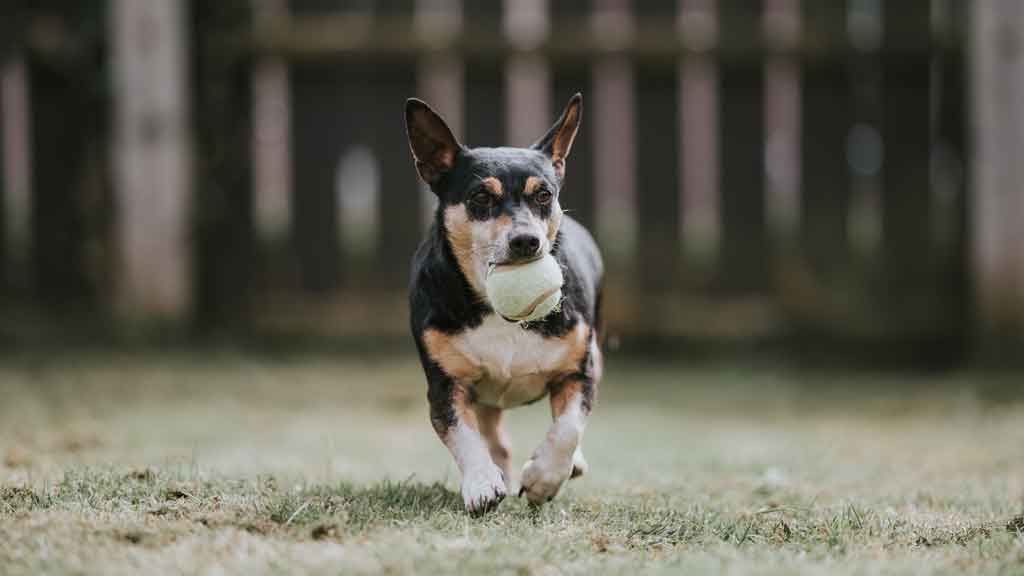 A dog fence for a small yard should safely contain your pet but not make the yard feel smaller than it is. Stay away from tall privacy fences when possible.
I recommend something like a wood picket fence or vinyl picket fence. The lower heights and spaces between each picket will allow for light and air to flow through.
As a result, helping to reduce the confined feeling of fencing a small lot. Furthermore, the extra ventilation will help with any smells associated with dog waste.
Taller dog fences will make small yards feel boxed in. They also reflect sound. Therefore, magnifying the sound of any barking your dog may produce.
Best Dog Fencing for Homeowners Associations
Homeowners associations can be picky. Mandating rules and regulations for the overall sake of the community. When it comes to fences, they specify types that will require no maintenance and always look good. No matter who the homeowner is.
So a maintenance free dog fencing is a must. As I explained earlier, aluminum dog fence is one of my favorites. However, containing small dogs with aluminum fence gets expensive.
Additional costs for dog fence styles with puppy picket options or smaller spaces adds up quick. In this case a vinyl picket fence works best.
Vinyl picket fences have smaller spaces between the pickets when compared to aluminum fence. They also have all of the same attributes when it comes to warranty and maintenance as aluminum fencing does.
Therefore, complying with most HOA's while at the same time keeping your pet safe and secure.
Best Dog Fencing for Anxious Dogs
Anxious dogs tend to bark at everything they see. It could be neighbors. Sometimes it's another dog in the neighborhood. Or it could be just the blowing leaves depending on just how anxious your pet is.
So my choice of dog fence for anxious dogs privacy dog fences. Privacy fences prevent your pooch from seeing out beyond the perimeter of the dog fence.
However, many people with small dogs that are anxious do not need a 6′ tall privacy fence. The good news is, you don't have to purchase a tall one.
Both wood privacy and vinyl privacy dog fencing come in lower heights. Starting at 4′ tall, they still provide privacy for your dog without shutting off the rest of the world to humans.
So, if your dog is high strung or anxious, providing privacy for them might be the way to go.
Best Dog Fence on a Budget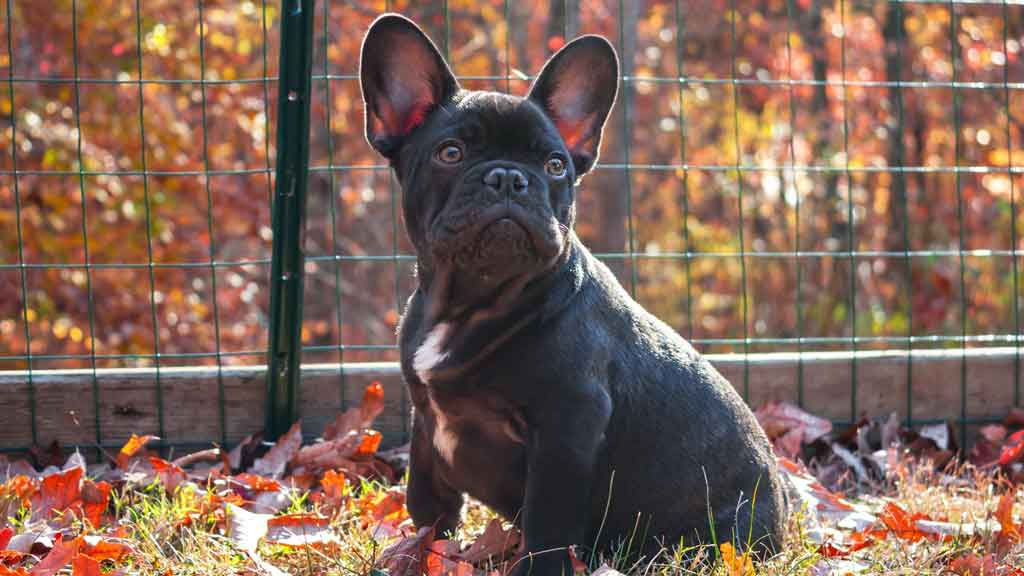 Above I discussed why chain link dog fence is good for larger yards. To recap, it is more affordable than most other types of fences.
If you are really on a budget. Or your dog fence will be a temporary one or a makeshift portable dog fence, I recommend a welded wire fence. Not only are the materials inexpensive, they are easy to install.
As a result, many homeowners install welded wire fences on their own. Saving on installation costs.
However, they are one of the most unsightly looking fences for residential applications. Furthermore, welded wire dog fence may not be permitted in many cities or municipalities.
Welded wire fencing used for dog fences have many choices. The wire mesh comes in a variety of shapes and sizes to accommodate all sizes and breeds of dogs.
However, life expectancy is not nearly as long as other types of fences. Many will not even last more than 10 years. Not to mention, the thinner material used to construct the mesh is easily destroyed by larger dogs.
If you already have existing fence that is split rail, adding welded wire to it saves a lot of money.
Final Thoughts on Dog Fence Ideas
By now you are fully aware that the best solution for dog fencing, depends on the type of dog you own. There is no one fence to cover all breeds and sizes of dogs.
Hopefully, I provided you with some dog fence ideas to consider when shopping for a dog fence based on the type of dog you have and the size of your yard.
Providing your pet with a safe place to live, play and do their business will result in a happy pet. A happy pet will provide a pet owner with years of joy and companionship unlike any other.
So purchase the right fence for both you and your pets sake. You'll both be glad you did!.
Not ready to purchase a permanent fence yet? Checkout our article on temporary fence for dogs.