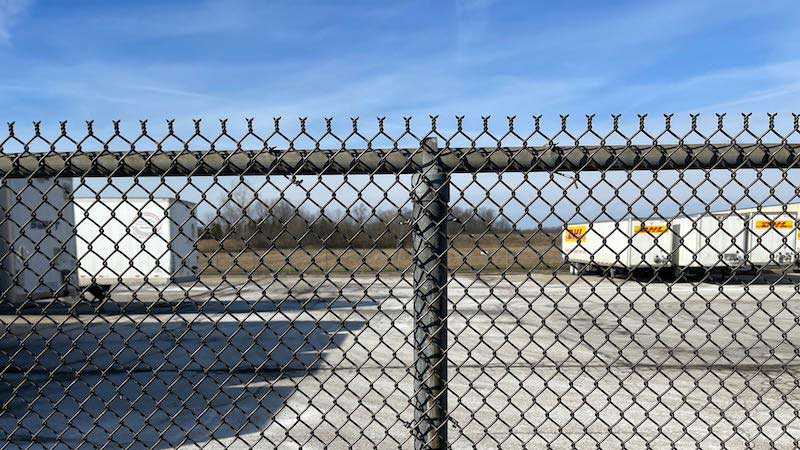 Mini mesh chain link fence is a type of chain link fabric woven together in a way where the gaps or spaces between the links are small.
Regular chain link fence uses fabric with a 2″ mesh size. Mini mesh chain link fence sizes range between 1-3/4″ down to 1/4″ in size.
What is Mini Mesh Chain Link Fence For?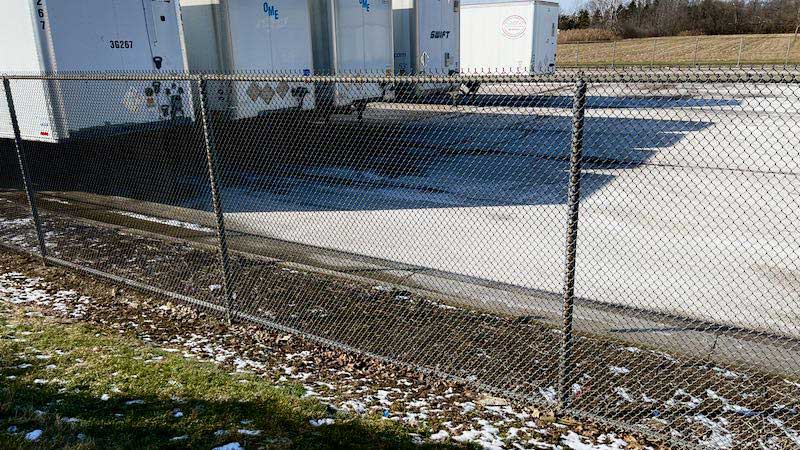 Mini mesh is used for many reasons. Security is the biggest reason. The smaller mesh opening makes it virtually impossible to get a hand or foot hold in the fence. Therefore, making it extremely difficult to climb. The addition of barbed wire makes the fence almost impenetrable.
Security – The small openings also prevent cutting tools like pliers or bolt cutters to fit into the openings. As a result preventing unwanted break-ins. Perfect for high security fence.
Pet Safety – Mini mesh chain link fence is also great for pet fence and dog kennels. The small mesh opening in mini mesh prevents dogs from biting at each other between kennel panels. Helping to prevent injuries. It is also great for preventing unwanted animals from gaining access.
Storage Rooms – Indoor chain link fence used for storage and tool cribs are also common places to find mini mesh chain link fence. The small openings prevent theft and the ability to pass items through chain link fencing.
Environment – I've even seen mini mesh used in special situations where environmental requirements need met. Preventing a rare newt from crossing roads during mating season.
Mini Mesh Chain Link Fence Options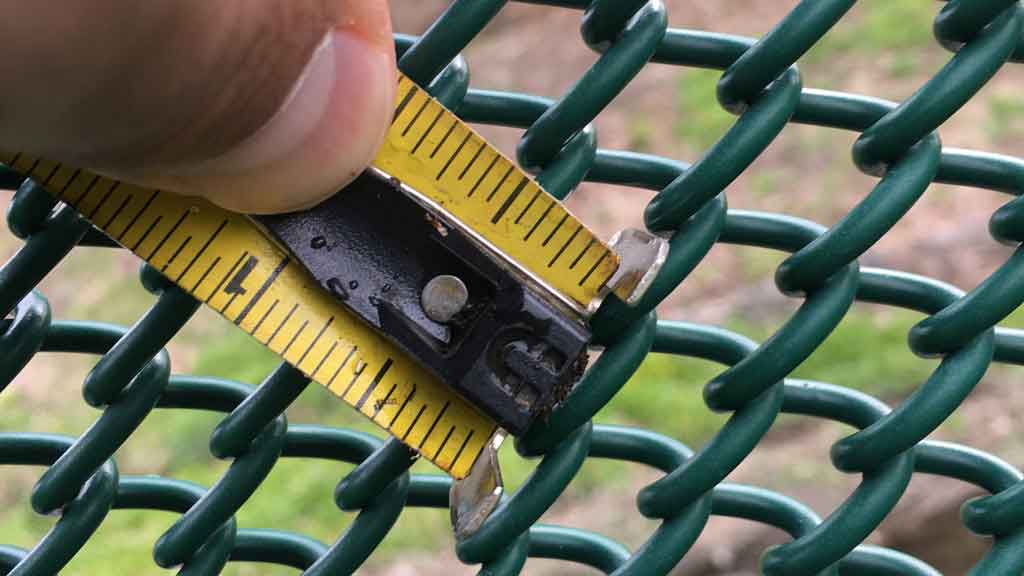 Just like standard chain link fabric, mini mesh has many options. Wire diameter, color variations and corrosion resistant coatings are a few.
Wire Gauge – The thickness of the wire diameter is know as the gauge. The smaller the gauge, the thicker the wire. Mini mesh is offered in gauges between 11.5 gauge to 9 gauge. The thicker 9 gauge wire is primarily for industrial jobs or military use.
Corrosive Coatings – Galvanized and aluminized chain link fabric coatings are offered in order to make the mini mesh wire corrosive resistant. Where mini mesh chain link fence is installed determines what type of coating is required.
Galvanized is the most common coating. However, galvanized coated mini mesh wire is available in different class ratings deepening on the requirement of the chain link fence. Aluminized mini mesh wire fence is another type of coating and is even more corrosion resistant than galvanized.
Vinyl Coated Color Options – Vinyl coated mini mesh adds a polyester coating that not only adds protection, but also adds color. Green, black and gray are all common vinyl coated colors of mini mesh chain link fence.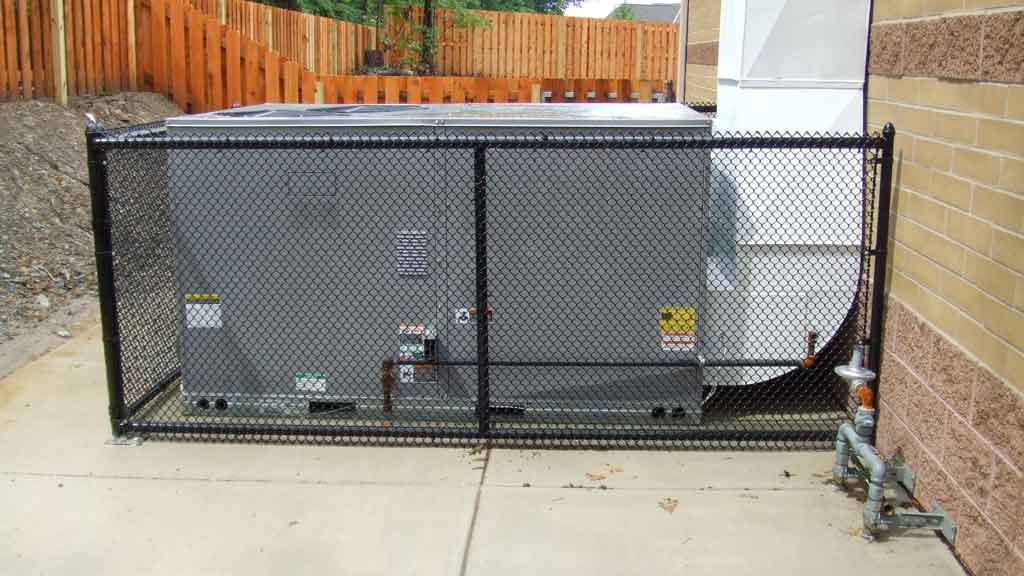 Final Thoughts About Mini Mesh Chain Link
Mini mesh chain link isn't an option you commonly see on a chain link fence. However, it does have its place in the fence industry.
The small spaces between mini mesh make for a unique solution on high security or even pet safe fences.
The added cost associated with mini mesh is the deciding factor for most. The additional wire needed to manufacture mini mesh combined with increased labor cost drive the overall cost above what most consumers are willing to pay.