Temporary chain link fence comes in two primary types. The first is temporary panels and the second is temporary chain link fencing. While they may sound similar, the installation process of each type is completely different.
The length of time the temporary chain link fence is required and the job site it surrounds will determine what type of temporary fence is best for your application. In this article we'll review the two main types of temporary fences and discuss their pros and cons.
Temporary Chain Link Fence Panels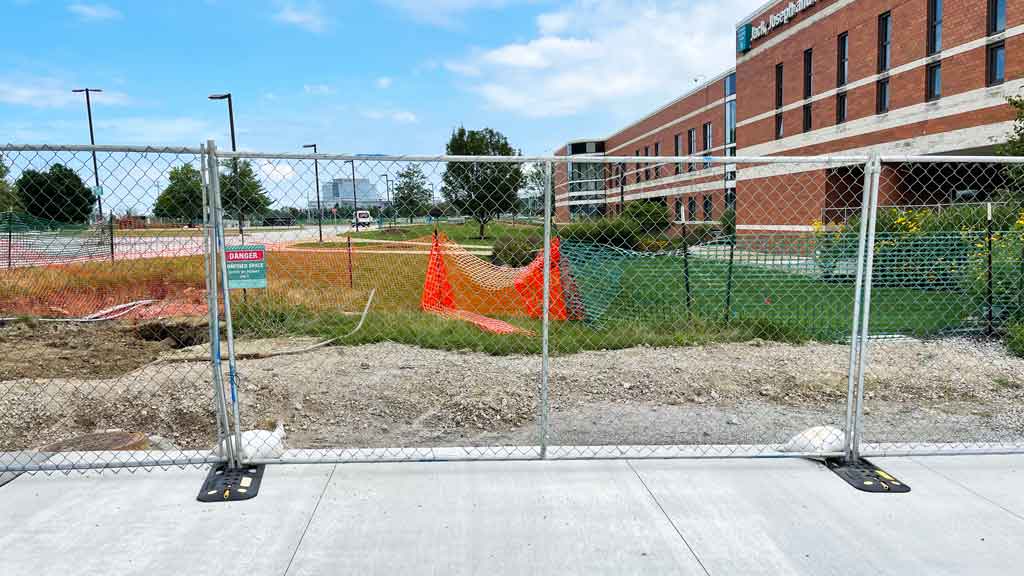 Chain link fence panels are perfect for a construction site will flat or level ground. Often times you will find chain link panels installed around city blocks or parking lots. Where the ground's surface of paved streets and parking lots provide are flat. Allowing for easy installation of the rectangular shaped fence panels.
Support Bases for Chain Link Fence Panels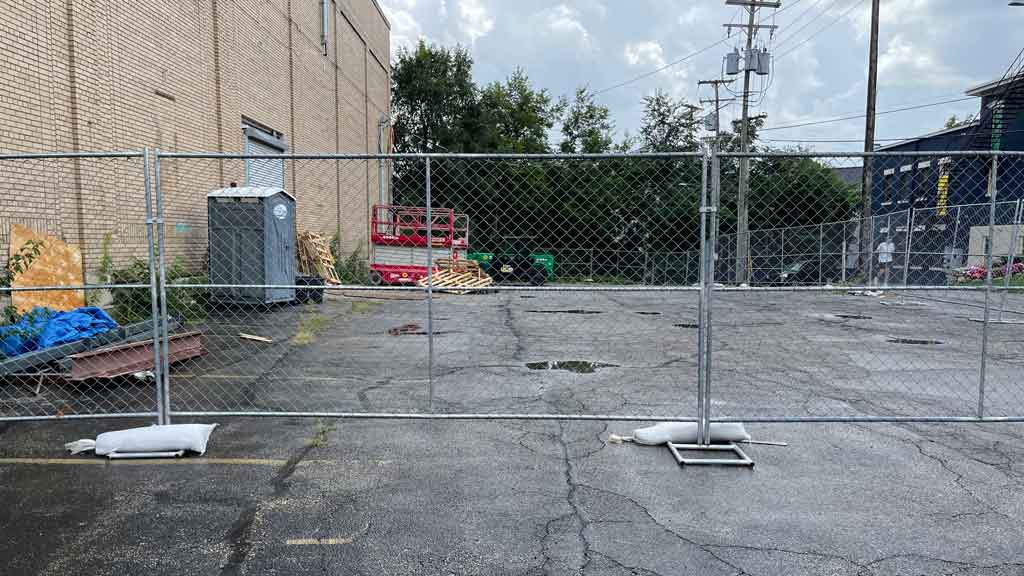 The chain link fence panels of the temporary fence are supported by portable footings or bases. There are two main types. One type of base uses a pipe frame to support the panels. The frame alone does not weigh enough to support the fence, so the addition of a sand bag is required for added weight.
Sand bags are affordable. However, the bags used to hold the sand tends to dry rot and break overtime. As a result creating extra expense in replacing them. Not to mention creating a mess.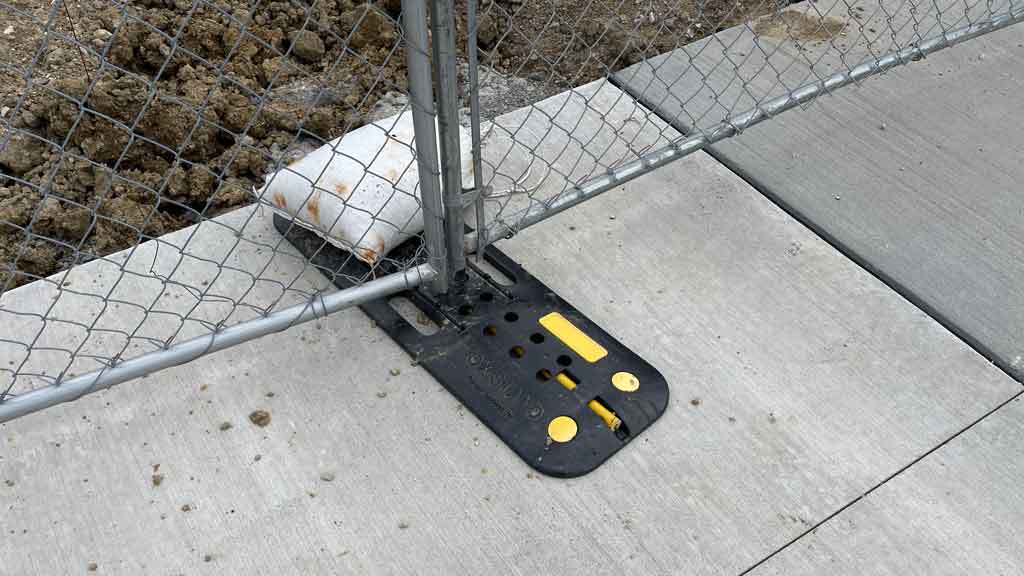 The second style of support bas uses a heavy molded plastic base. The plastic base is heavy enough to support each panel. They are also extremely durable. Unlike the sand bag.
There are two type of plastic bases. The first replaces the sand bag and covers the pipe stands. The second acts as the stand and the weighted support system for the chain link fence panels.
Temporary Chain Link Fence with Driven Posts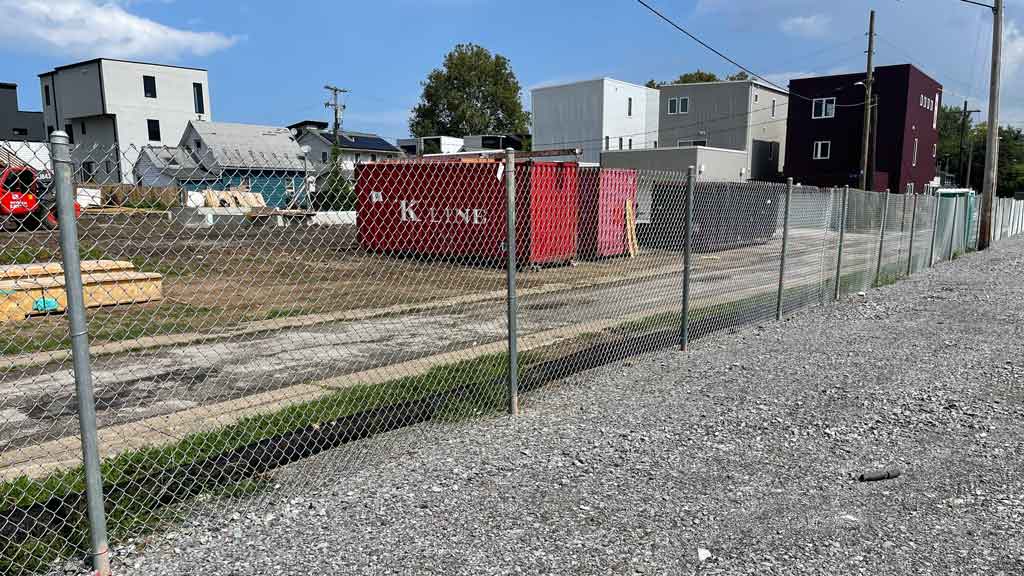 The second method of installing temporary chain link fence is by having posts installed and stretching rolls of chain link fabric. The posts are driven into the ground's surface. Because they are not concreted, they are easy to remove at a later date. Perfect for a work site or short termed outdoor event.
Temporary fencing installed using driven fence posts and rolls of chain link fence is better for construction sites with uneven ground. The fence fabric contours to uneven terrain better than a rigid panel.
Temporary Chain Link Fence Rentals
Because the fence of a construction site or short term event isn't permanent, in most cases fence is rented. Chain link fence rental can vary in price according to the amount of fence that is required and how long it is needed.
Normally there is a setup charge, a take down charge and a monthly fee for the chain link fence rental. The type of fence rental you choose will affect the overall price.
Installing a light weight panel around the perimeter of a construction site isn't difficult. An entire city block can be secure in a matter of hours.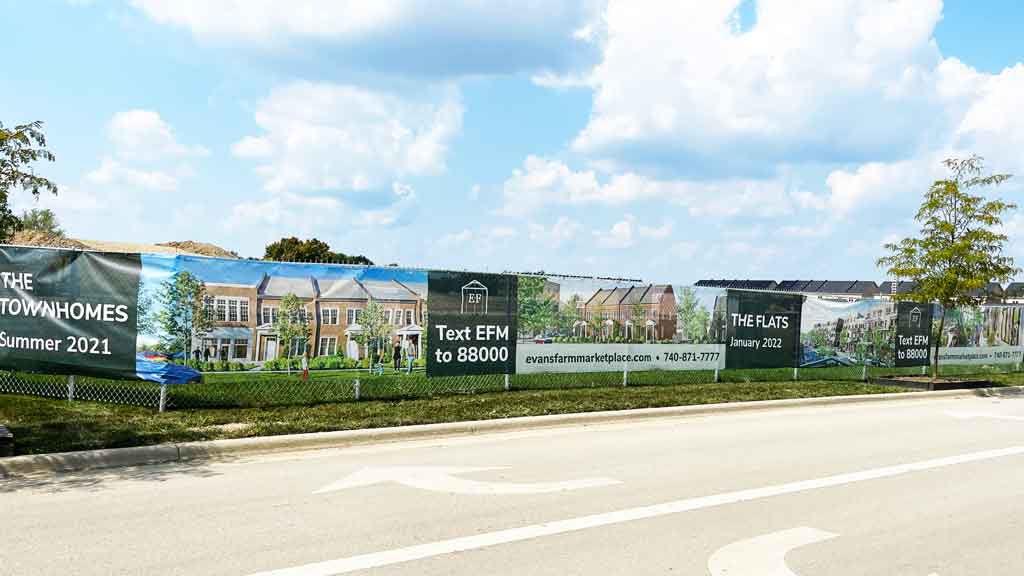 However, chain link fence rental using driven posts and rolls of wire fencing is both more time consuming to install and remove.
It's hard to put a price on how much chain link fence rentals costs. The time of year, configuration of the fencing, and total footage of the perimeter will all influence pricing.
Conclusion
When it comes time to choosing temporary fencing, there are many chain link fence rental companies ready to serve you the customer. Contacting customer service representatives from one will help get you started in the right direction.
With just some basic specifications, they can design and install the correct fencing for your site. Adding instant security and peace of mind while providing safety during your project or event.