A split rail corner fence has 2 lengths of fence installed perpendicular to each other, forming a ninety degree angle. Also referred to as a corner accent fence.
A very simple and unobtrusive design. They are popular for establishing corners of adjacent properties and for marking entrances to driveways.
Decorative accent pieces in flower beds is another popular use. The two most common materials used to build split rail corner fence are wood and vinyl.
Split Rail Corner Fence Designs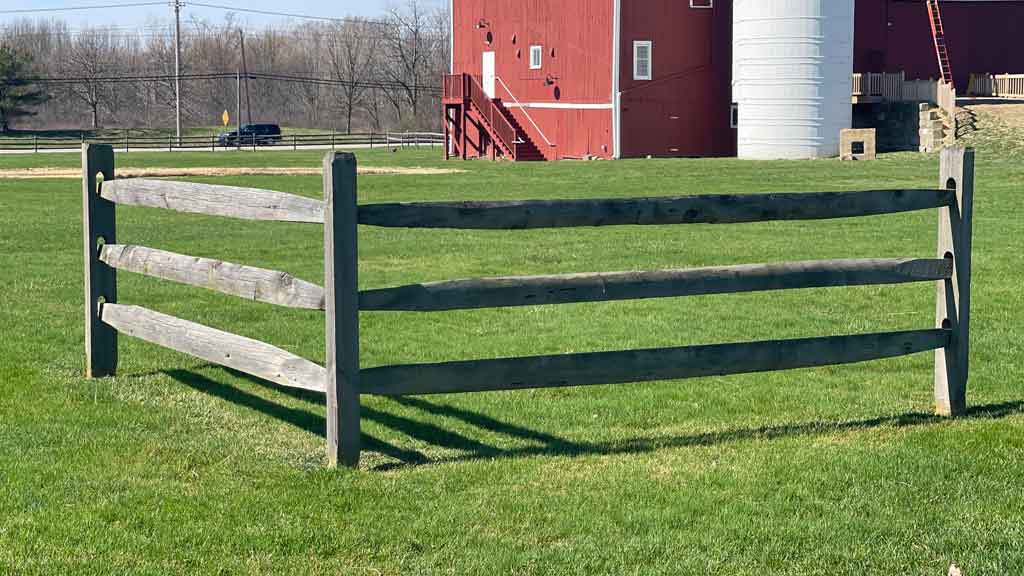 Split rail corner fences come in either 2 rail or 3 rail designs. The corner post is always the tallest posts. More often then not, the rails will taper downward away from the corner. As result, the 2 end posts will be shorter.
However, it is ok if the fence does not taper. The 2 rail design is 36″ tall at the corner post. The 3 rail design will be 48″ tall at the corner post. However, to adjust the height of the fence, vary the depth of the posts.
Many cities have height restrictions for fences located in front yards. Therefore, check local building or zoning codes before deciding on whether to choose a 2 rail or 3 rail design.
Wood Split Rail Corner Fence Accents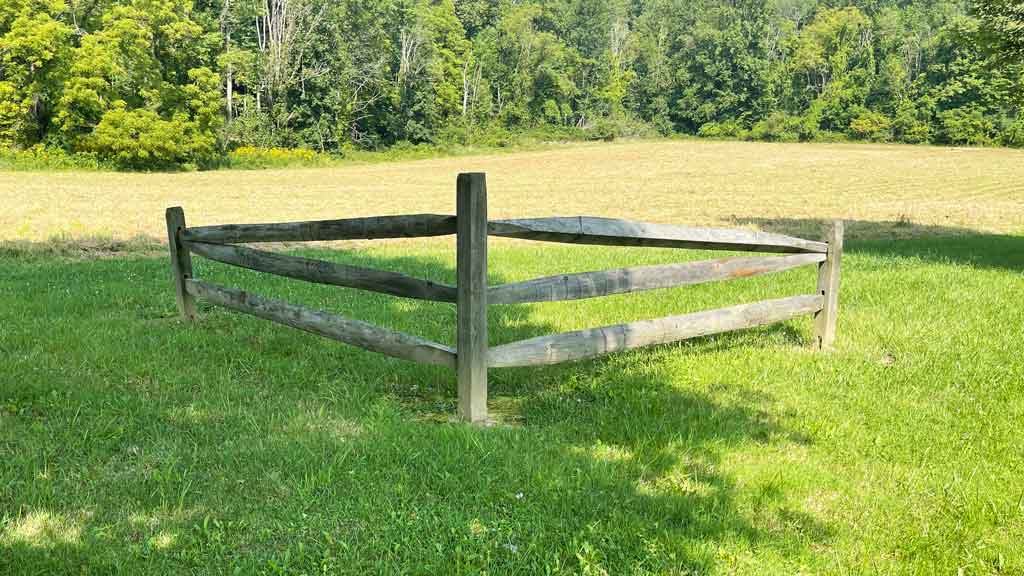 Split rail fence comes in two main types of lumber. Western red cedar and pressure treated pine. Wood posts for split rail corner fence will have holes drilled into them allowing the rails to fit.
Install the posts so that the bottom rails remain level. Fence designs that taper away from the corner post will require modification to the end posts.
In order to produce the tapered look, 2 rails must be able to fit into one hole of the end post. The hole drilled by the manufacturer is not large enough to accommodate this. Therefore, requiring modifications.
Use a drill with a paddle bit to elongate the hole, allowing enough room for the upper rail to fit. Once complete, there is no need for the upper hole in the post.
Using a saw, cut the post to height. Chamfering the top of the post softens the hard edges left from the saw cut.
Vinyl Split Rail Corner Accents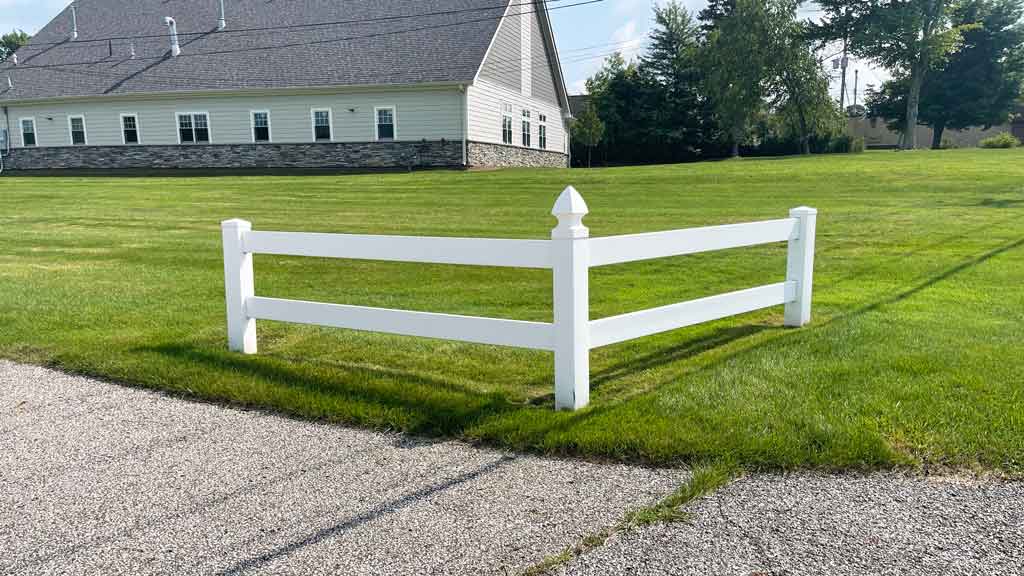 Vinyl fences are popular with homeowners because they require no maintenance. Materials are lightweight and easy to install.
Vinyl split rail corner fence kits are available online and from all of the big home center stores. The kits include the posts, rails and post caps.
The posts come routed from the manufacture, requiring no modifications. The rails come pre-cut to length. As a result, making a simple project for the DIY homeowner.
The white colored vinyl provides a good contrast against natural landscapes. Providing a beautiful accent to any property. However, other colors of vinyl fence are available.
Vinyl also works well for trimming the edges of flower beds where moisture levels are high due to constant watering. Providing a longer life expectancy over wood.
Other Uses for Split Rail Corner Fence Accents
We've already discussed that a common use for split rail corner fences are to mark the entrances of driveways. They provide a good visual, clearly indicated entranceways.
Furthermore, they provide a good foundation for mounting other items such as hanging baskets, address plaques, reflectors and flag pole holders.
Hanging Baskets
Hanging baskets with beautiful flowers dress up any entranceway. However, they are heavy. Hanging them from wood split rail fence corner accents is common. Vinyl is another story.
The vinyl posts alone are not strong enough to support a hanging basket. Therefore, the post must be reinforced.
Sliding a piece of wood inside of the post will not only stiffen it, but also create a backplate for mounting hardware.
Address Plaques
Mounting address plaques to split rail fence corner accents is very popular. They are already out by the road. As a result, providing the perfect location to mount an address plaque.
On white vinyl corner accents, black address numbers stand out well.
Reflectors
Another addition to corner accents are reflectors. During the day, accents are easy to see. Address plaques also stand out during the day. However, at night, not so much.
Adding a reflector or two to the posts will provide new guests or pizza delivery drivers with a clear designation of where your driveway is located.
Flag Poles
Split rial corner fence accents are perfect locations for flag pole mounts. Proudly display your flags for all to see. Represent your homeland, your favorite college or sports team with pride!
However, just like mounting a hanging basket, vinyl corner accent posts should use a wood backer board for extra support.